Conveyancing solicitors in Watford
Get peace of mind, with fixed price quotes and second chance guarantee
Complete your move up to two months faster than most other law firms
Rated Excellent on Trustpilot, trusted by thousands of people every year
Choose Juno for simpler, clearer, faster conveyancing in Watford
Track progress and reply to questions with our mobile-friendly online dashboard
Targeted updates to help you and your estate agent keep things moving forward
Do everything online, including ID checks and e-signatures on contract documents
Get a dedicated team of conveyancers who'll keep you updated every step of the way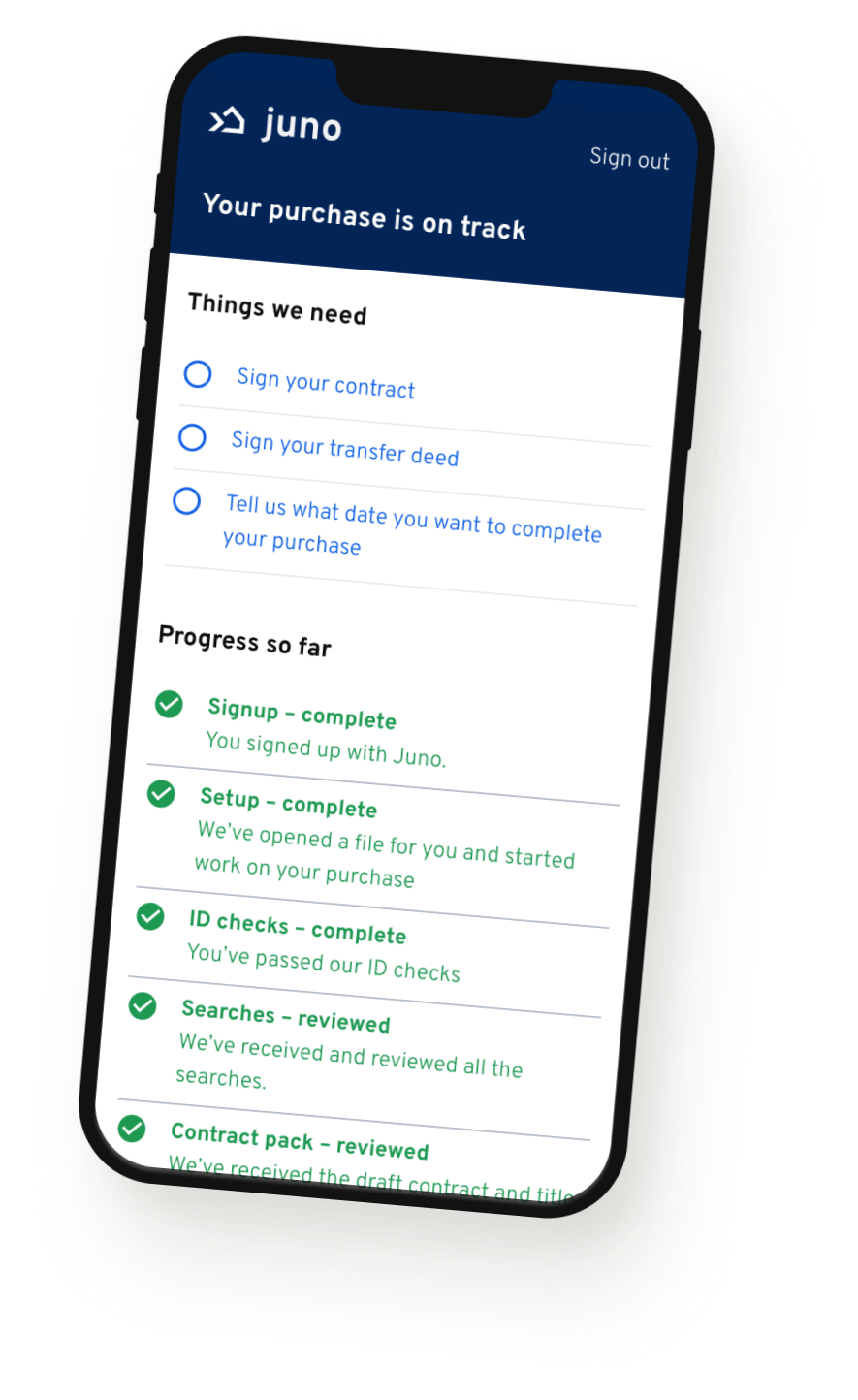 We've helped 78 people move house in Watford
Approved by your lender
We're ready to work with over 70 mortgage lenders, including all major UK banks and building societies. So you can choose Juno with confidence, even if you've not yet decided which mortgage you're getting.
All-inclusive fee, no hidden extras
Our quote covers everything you need for a standard sale or purchase - what we quote is what you pay, with no additional costs. When comparing our quotes to others, make sure to check their T&Cs for hidden extra costs.
A team of your own
Juno's lawyers and paralegals work together in small teams, so there's always someone available to work on your case. That means you won't be kept waiting if one of your team is off sick or away for a few days.
⭐️⭐️⭐️⭐️⭐️
I had tried other conveyancers but was not very impressed. Like everyone the internet was next and Juno came up. Checked the reviews and they were positive. So I used them for the sale of my house. I am very impressed with them and the dashboard they use. They kept me up to date with the total experience. Very reasonably priced.
⭐️⭐️⭐️⭐️⭐️
The updates are regular by email, the dashboard is thorough, the documentation is so easy to load and access and when you do need to speak to them you can get them on the phone and they explain things properly. All that and they are a fantastic price, unbelievable to me that the service is provided at such a low cost.
⭐️⭐️⭐️⭐️⭐️
Best customer service I have received ever! Process was made simple, fast, conveyancing team knew what they were doing and the rest of the team always answered any question extremely fast. The dashboard system meant that we would receive regular updates without even needing to ask!